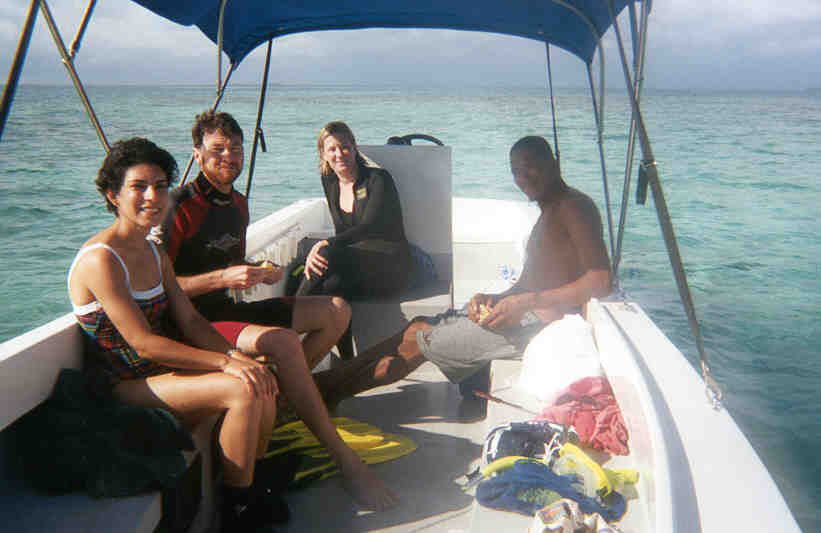 A perfect day for a trip to the mangroves and the southern barrier reef. David took us to his secret snorkeling spot.

The underater life at the site was colorful and plentiful, who needs those tanks!
Waiting outside of terminals 1, 2 and 3 at the Dangriga airport. Be sure not to lose your luggage claim checks!
Sad to say, the trip had to come to and end. But, Shiva and the Destroyers will rise again! Where to? Who knows, but another adventure is on the horizon!